General Information
Aventurine is a quartz and often green in color but can also be orange, brown, yellow, blue, or gray. The stone is translucent and appears to glisten with mineral inclusions.
Purpose & Prosperity
Aventurine is a stone of prosperity and purpose. This stone reinforces leadership qualities and decisiveness. It promotes compassion and empathy and enhances one's creativity and motivation. This beautiful gem also encourages perseverance in maneuvering life's obstacles. So you feel empowered once again.
About
Aventurine has a calming and protective effect and promotes a sense of well-being. The stone attracts, as said before, prosperity and happiness and motivates you to make your dreams come true. The stone also stimulates tolerance, patience, enthusiasm, empathy, individuality, and coming up with ideas. It has a relaxing and calming effect on anger, annoyance, and irritation.
Healing 
Aventurine works analgesic, and anti-inflammatory and also has a positive effect on stress-related headaches and migraines, connective tissue, eyes, nervous system, muscles, and on people who stutter and blush easily.
The stone ensures a better night's sleep and can ensure that you eat less before going to sleep. Digestion and fat digestion are also stimulated by Aventurine.
Care
Aventurine can be cleaned and charged in all ways.
Chakra
Heart (4rd)
Zodiac Sign
Taurus, Gemini & Virgo
Chemical properties
Composition: SiO2, hardness: 6.5 & density: 2.6 – 2.7.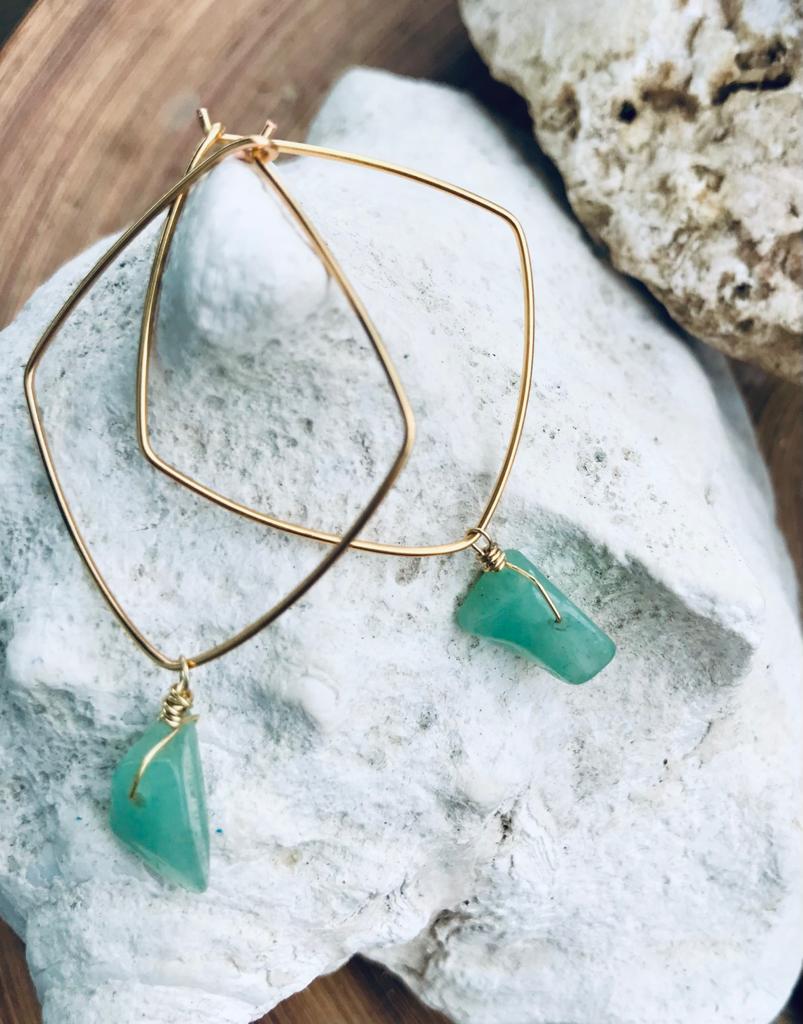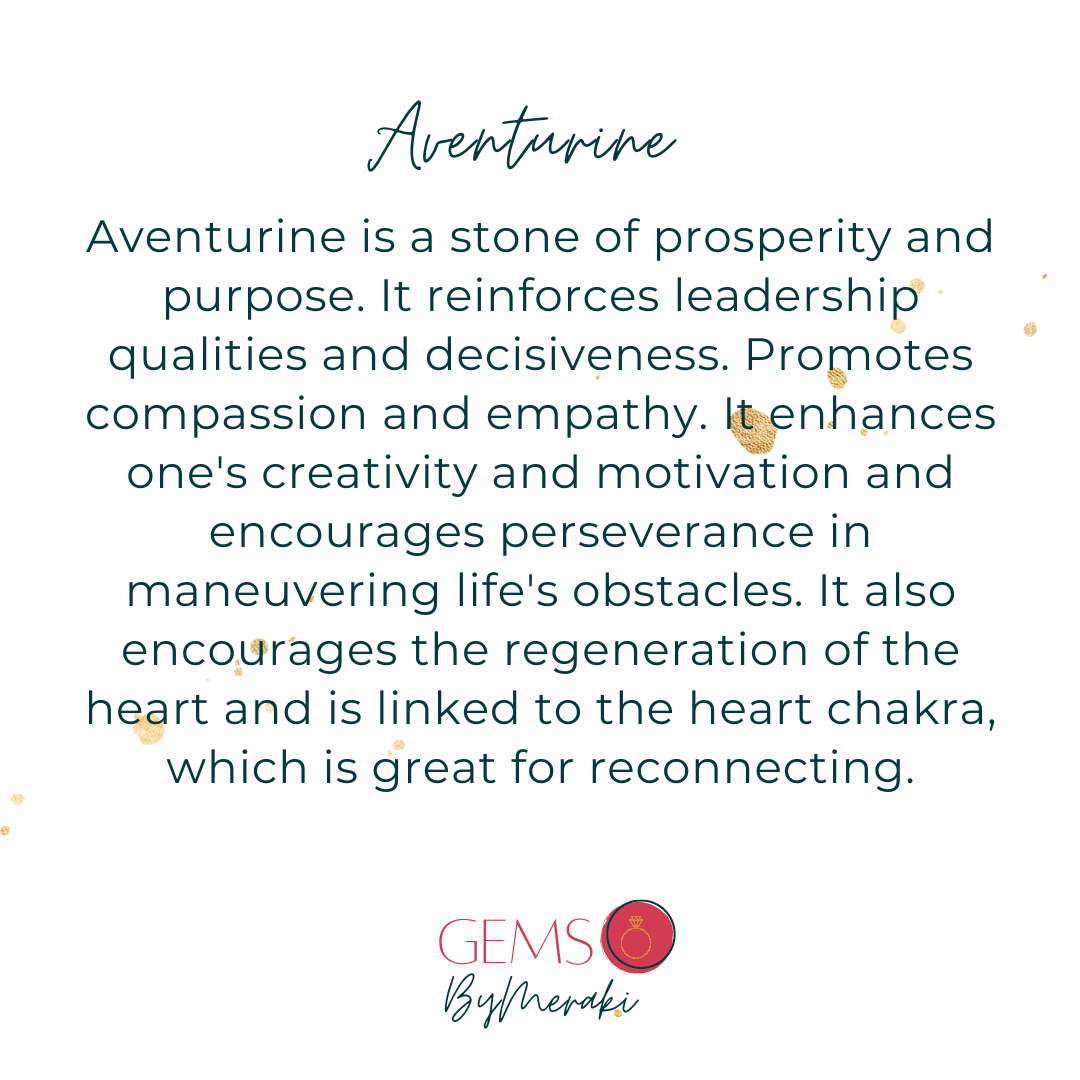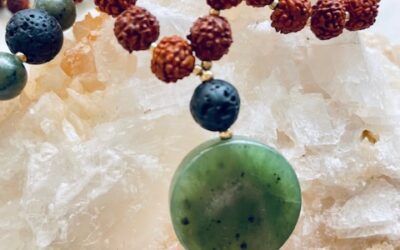 We believe in the transformative power of gemstones as a tool, to align and open your chakras, leading to a more conscious and peaceful life. Explore these seven tips on how to use gemstones to activate and balance each of your chakras.
read more