In a world often marked by divisions, finding common ground and working together for unity is a powerful and transformative path. At ByMeraki, we believe in the magic that happens when people come together with a shared purpose. It's about more than just working alongside one another; it's about forming a community, a collective, a family dedicated to love, to a circular and equal way of living that supports and empowers each other.
Unity Through Sharing
Unity for us begins with sharing. It's about exchanging ideas, experiences, and resources to create a stronger, more interconnected whole. In our community, we celebrate the richness that comes from diverse perspectives and backgrounds. We recognize that by sharing, we open ourselves to new possibilities and a deeper understanding of each other and ourselves.
Growing Together
Growing is an essential part of our journey. We believe in continuous personal and collective growth. Together, we nurture an environment where everyone has the opportunity to thrive and evolve. Through mentorship, collaboration, and a commitment to lifting each other up, we create a space where growth knows no bounds.
Supporting Each Other
Support is the cornerstone of our unity. In our community, you're never alone on your path. We stand by each other, offering guidance, encouragement, and unwavering support. Your 'success' is our 'success', and we believe that by lifting others, we all rise higher.
Circular & Equal Way of Living
Our commitment to a circular and equal way of living is our compass. We strive for balance, sustainability, and fairness in all that we do. We believe that every action we take should contribute to the greater good, and that true unity is only possible when everyone has an equal stake.
Creating More Freedom
Ultimately, our journey toward unity is about creating more freedom. Freedom to express ourselves, to pursue our dreams, and to live in harmony with one another and the world around us. Together, we believe we can build a future where love &  freedom thrives.
Join us on this remarkable journey. Collaborate with us, share in our vision, grow with us, support and be supported by our incredible community. Together, we'll forge a path toward unity, and in doing so, we'll discover the boundless potential that comes from working together for a brighter, more harmonious world.
Welcome to a place where unity is not just a goal; it's a way of life.
Wondering how we support a circulair way of living? With our handmade gemstone jewelry, GEMS, we offer anyone who resonates with our products to become an affiliate. Our vision is pretty clear: Choose you Gemstone & Wear your Intention. Creating something beautiful for the eyes AND for the soul.
This way you help to share our mission, create a new income stream and all that while you share an intention & product that is in alignment with who you are.
If this ignites a little spark, please read more here…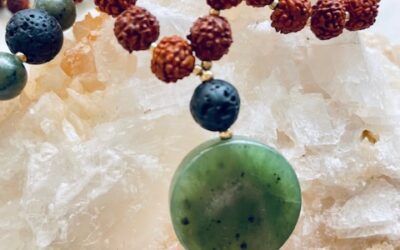 We believe in the transformative power of gemstones as a tool, to align and open your chakras, leading to a more conscious and peaceful life. Explore these seven tips on how to use gemstones to activate and balance each of your chakras.
read more