A sunny and warm summer, what a bliss. That requires some refreshing food and drinks. Do you crave a delicious, vegan, nutrient and super fresh salad? This is it! Created 5 element round for the best energy possible. Do you want to learn more about the Chinese 5 elements? Then click here to go to the article.
What do you need for the Japanese quinoa salad
50 gr grated carrot (earth)
50 gr grated white cabbage (earth)
3 stalks of spring onion (metal)
200 gr edamame soybeans (water)
Hand of cherry tomatoes (wood)
1/2 cucumber (wood)
Hand roasted almonds to taste (fire)
275 gr quinoa (earth)
Dressing
1 tbsp sesame oil (earth)
1/2 tbsp of agave (earth)
2 tbsp ginger powder (metal)
3 tbsp soy sauce (water)
2 tbsp lime juice (wood)
1/2 tsp sereh powder (fire)
Preperation
Go to EerlijkerEten for the preparation of this delicious recipe.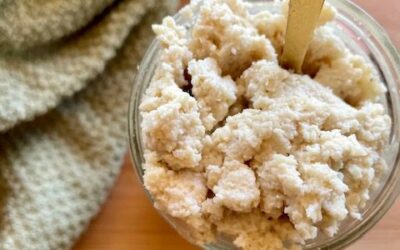 An amazing recipe for vegan feta, simple, quick and super delicious. Soak the cashew nuts overnight before making the feta or put them in boiling water for at least one hour. After you have soaked the cashews, you just put everything in a blender and blend until it is...
read more