A sunny and warm summer, what a bliss. That requires some refreshing food and drinks. Do you crave a delicious, vegan, nutrient and super fresh salad? This is it! Created 5 element round for the best energy possible. Do you want to learn more about the Chinese 5 elements? Then click here to go to the article.
What do you need for the Japanese quinoa salad
50 gr grated carrot (earth)
50 gr grated white cabbage (earth)
3 stalks of spring onion (metal)
200 gr edamame soybeans (water)
Hand of cherry tomatoes (wood)
1/2 cucumber (wood)
Hand roasted almonds to taste (fire)
275 gr quinoa (earth)
Dressing
1 tbsp sesame oil (earth)
1/2 tbsp of agave (earth)
2 tbsp ginger powder (metal)
3 tbsp soy sauce (water)
2 tbsp lime juice (wood)
1/2 tsp sereh powder (fire)
Preperation
Go to EerlijkerEten for the preparation of this delicious recipe.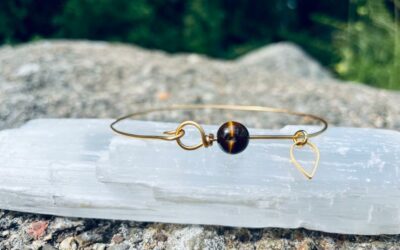 General Information Tiger's eye is an opaque yellow to red-brown stone with a silky shine. Falcon's eye is a blue-gray variant of the tiger's eye. Talisman Tiger's eye is a powerful protective stone that used to be worn as a talisman. It's a stone that simultaneously...
read more