Do you want a delicious, filling and stimulating breakfast smoothie? This Chunky Monkey smoothie meets all requirements. Completely 5 elements round so that you get the most energy out of your food. Do you want to learn more about the Chinese 5 elements? Then click here to go to the article.
WHAT YOU NEED FOR THE CHUNKY MONKEY SMOOTHIE
1 banana (earth)
1 tsp vanilla extract (soil)
Cardamom / ginger (metal)
250 ml almond milk (water)
1 tsp chia seed (water)
Sesame seeds / hazelnut (wood)
1 tbsp cocoa powder (fire)
3 tsp linseed (fire)
Cocoa nibs to taste (fire)
Optional: espresso shot or matcha (fire)
PREPARATION
Go to EerlijkerEten for the preparation of this delicious recipe.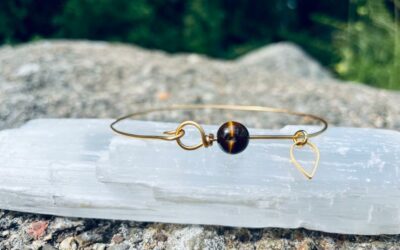 General Information Tiger's eye is an opaque yellow to red-brown stone with a silky shine. Falcon's eye is a blue-gray variant of the tiger's eye. Talisman Tiger's eye is a powerful protective stone that used to be worn as a talisman. It's a stone that simultaneously...
read more