Do you want a delicious, filling and stimulating breakfast smoothie? This Chunky Monkey smoothie meets all requirements. Completely 5 elements round so that you get the most energy out of your food. Do you want to learn more about the Chinese 5 elements? Then click here to go to the article.
WHAT YOU NEED FOR THE CHUNKY MONKEY SMOOTHIE
1 banana (earth)
1 tsp vanilla extract (soil)
Cardamom / ginger (metal)
250 ml almond milk (water)
1 tsp chia seed (water)
Sesame seeds / hazelnut (wood)
1 tbsp cocoa powder (fire)
3 tsp linseed (fire)
Cocoa nibs to taste (fire)
Optional: espresso shot or matcha (fire)
PREPARATION
Go to EerlijkerEten for the preparation of this delicious recipe.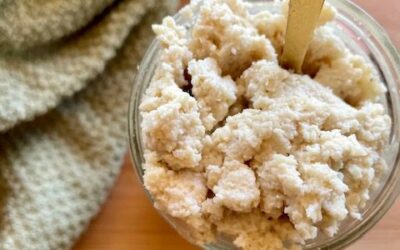 An amazing recipe for vegan feta, simple, quick and super delicious. Soak the cashew nuts overnight before making the feta or put them in boiling water for at least one hour. After you have soaked the cashews, you just put everything in a blender and blend until it is...
read more