Do you ever feel like something other than the 'standard' vegan sandwich spread? This vegan 'salmon' salad is very tasty and also easy to make. Win win!
WHAT YOU NEED FOR THE VEGAN "SALMON" SALAD
1 can of chickpeas
4-5 tbsp tahini
2-3 tbsp lemon juice
1 tsp dried parsley
1 tsp dried rosemary
1 tsp Dijon mustard
1 tbsp olive oil
2 spring onions
1/2 stalk of celery
1 to 2 pickles
1 tbsp vegan mayonnaise
6 cherry tomatoes
Handful of fresh dill (to your own taste)
pepper and salt to taste
Arugula to taste
PREPARATION
Visit EerlijkerEten for the preparation of this delicious recipe.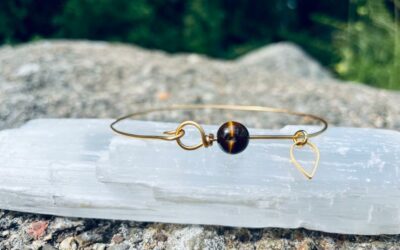 General Information Tiger's eye is an opaque yellow to red-brown stone with a silky shine. Falcon's eye is a blue-gray variant of the tiger's eye. Talisman Tiger's eye is a powerful protective stone that used to be worn as a talisman. It's a stone that simultaneously...
read more