Do you ever feel like something other than the 'standard' vegan sandwich spread? This vegan 'salmon' salad is very tasty and also easy to make. Win win!
WHAT YOU NEED FOR THE VEGAN "SALMON" SALAD
1 can of chickpeas
4-5 tbsp tahini
2-3 tbsp lemon juice
1 tsp dried parsley
1 tsp dried rosemary
1 tsp Dijon mustard
1 tbsp olive oil
2 spring onions
1/2 stalk of celery
1 to 2 pickles
1 tbsp vegan mayonnaise
6 cherry tomatoes
Handful of fresh dill (to your own taste)
pepper and salt to taste
Arugula to taste
PREPARATION
Visit EerlijkerEten for the preparation of this delicious recipe.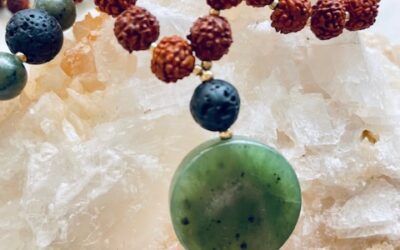 We believe in the transformative power of gemstones as a tool, to align and open your chakras, leading to a more conscious and peaceful life. Explore these seven tips on how to use gemstones to activate and balance each of your chakras.
read more