A true vegan chocolate mouse party! This is so delicious and super easy to make. The holidays are almost here and that means; eating a lot of delicious comfort food! Do you want to surprise your guests with a healthy taste explosion? Please make this festive chocolate mouse. Completely 5 elements round of course for the best energy. Do you want to learn more about the Chinese 5 elements? Then click here to go to the article.
WHAT YOU NEED FOR THE VEGAN CHOCOLATE MOUSE
120 gr pure chocolate (fire)
5 tbsp coconut oil (earth)
1 cup aquafaba (earth)
2 tbsp coconut sugar (earth)
1/2 tsp kardemom (metal)
Pinch of Himalaya salt (water)
1 small drup of orange oil (wood)
PREPARATION
Go to EerlijkerEten for the preparation of this delicious recipe.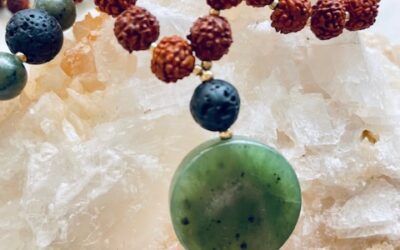 We believe in the transformative power of gemstones as a tool, to align and open your chakras, leading to a more conscious and peaceful life. Explore these seven tips on how to use gemstones to activate and balance each of your chakras.
read more