A true vegan chocolate mouse party! This is so delicious and super easy to make. The holidays are almost here and that means; eating a lot of delicious comfort food! Do you want to surprise your guests with a healthy taste explosion? Please make this festive chocolate mouse. Completely 5 elements round of course for the best energy. Do you want to learn more about the Chinese 5 elements? Then click here to go to the article.
WHAT YOU NEED FOR THE VEGAN CHOCOLATE MOUSE
120 gr pure chocolate (fire)
5 tbsp coconut oil (earth)
1 cup aquafaba (earth)
2 tbsp coconut sugar (earth)
1/2 tsp kardemom (metal)
Pinch of Himalaya salt (water)
1 small drup of orange oil (wood)
PREPARATION
Go to EerlijkerEten for the preparation of this delicious recipe.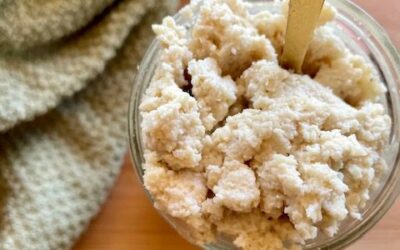 An amazing recipe for vegan feta, simple, quick and super delicious. Soak the cashew nuts overnight before making the feta or put them in boiling water for at least one hour. After you have soaked the cashews, you just put everything in a blender and blend until it is...
read more