Do you want to surprise your guests and family with a tasty vegan dish? Then make this vegan 'No-Meat Meatloaf' and success guaranteed.
WHAT DO YOU NEED FOR THE VEGAN MEATLOAF?
1 can of chickpeas, keep the moisture out of the can and rinse the chickpeas well
2 cans of beans, rinsed well
90 gr oatmeal
130 gr corn flour
45 ml liquid smoke
1/2 can of moisture from the chickpeas
10 ml olive oil or 30 ml vegetable stock if you don't want to use oil
1 large onion
Italian herbs to flavor
Salt & peper
Worcestershire sauce
120 ml vegetable stock
80 ml ketchup
BBQ sauce zie recipe on

 

EerlijkerEten
A baking dish
PREPARATION
Visit EerlijkerEten for the preparation of this delicious recipe.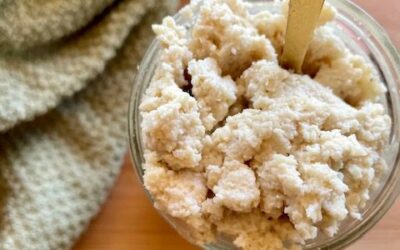 An amazing recipe for vegan feta, simple, quick and super delicious. Soak the cashew nuts overnight before making the feta or put them in boiling water for at least one hour. After you have soaked the cashews, you just put everything in a blender and blend until it is...
read more