Do you want to surprise your guests and family with a tasty vegan dish? Then make this vegan 'No-Meat Meatloaf' and success guaranteed.
WHAT DO YOU NEED FOR THE VEGAN MEATLOAF?
1 can of chickpeas, keep the moisture out of the can and rinse the chickpeas well
2 cans of beans, rinsed well
90 gr oatmeal
130 gr corn flour
45 ml liquid smoke
1/2 can of moisture from the chickpeas
10 ml olive oil or 30 ml vegetable stock if you don't want to use oil
1 large onion
Italian herbs to flavor
Salt & peper
Worcestershire sauce
120 ml vegetable stock
80 ml ketchup
BBQ sauce zie recipe on

 

EerlijkerEten
A baking dish
PREPARATION
Visit EerlijkerEten for the preparation of this delicious recipe.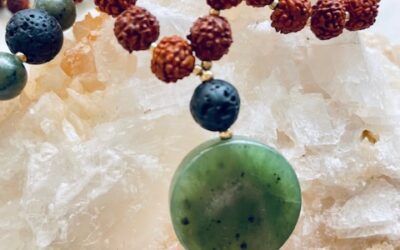 We believe in the transformative power of gemstones as a tool, to align and open your chakras, leading to a more conscious and peaceful life. Explore these seven tips on how to use gemstones to activate and balance each of your chakras.
read more